Local Artificial Grass Fitters | Oakridge Park Milton Keynes | MK14
This project took place in July of 2015 in the new estate built in Oakridge Park of Milton Keynes. Approximately in the mist of about 1500 households.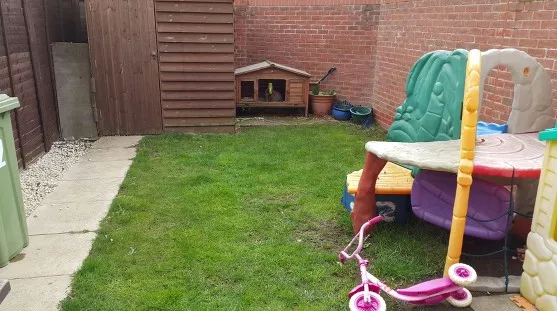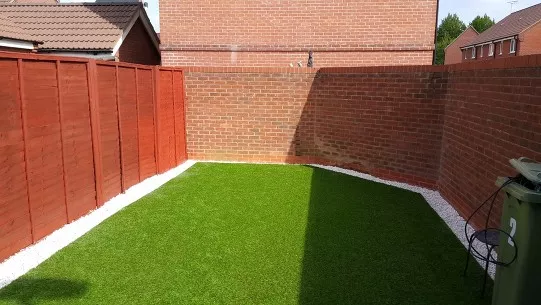 The customer had received surveys and quotations from some other artificial grass fitters local to him and had been let down after accepting an offer from one of them. He then contacted us out of frustration and desperation so we decided to come to his rescue so to speak.
We initially visited him at his residence within 48 hours of him contacting us and offered him a free survey and a no obligation quotation of which he was very pleased about. We even offered him a free disposal service of the sod that was going to be removed from his garden if he accepted our quotation.
He accepted the offer within minutes and a date was arranged for the crew to visit and start digging out his garden. The Arttra artificial grass was to be installed with 1 week as our customer was having a party for his daughter and was not looking forward to the amount of mud and dust that the children would bring into the house from the natural turf that was in the garden.
It had to be fitted quickly and that was not a problem for the Arttra installation team so we cracked on and completed in 1 day. It was to also surprise his wife who was away for a day trip with his daughter.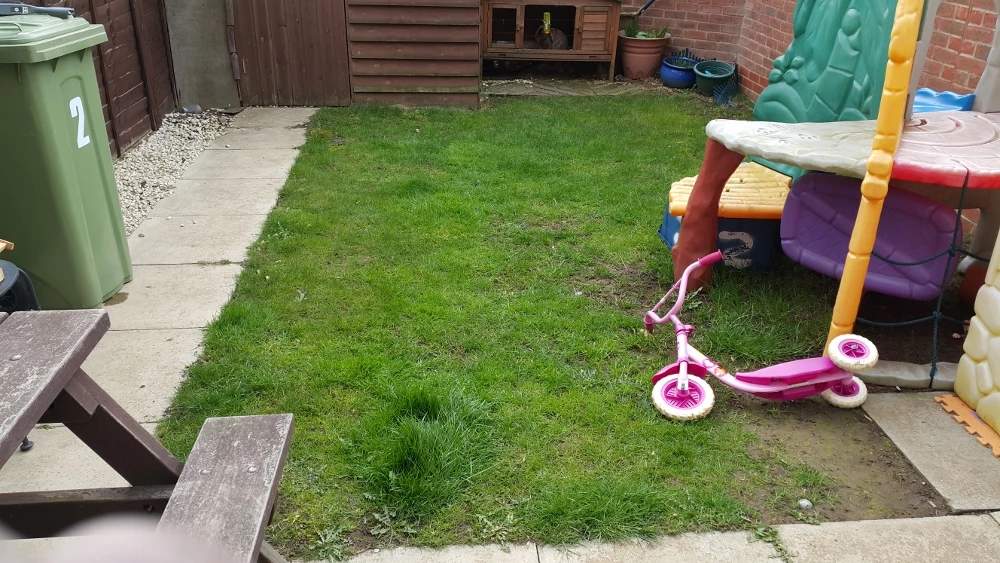 Within that time our customer decided that he wanted us to add some gravels to the edges of the turf and asked for our opinion and we recommended the white spar gravel which looks amazing as it brings out the green of the lawns.
By 6:30pm that very day after starting at approximately 8:00am that morning, their patchy garden was transformed into a beautiful meadow.
The size of the garden was approximately 7 meters long by 4 meters and we had to remove the shed and a few things around but it sure was a success and our customer was extremely pleased with it.
Comments by Mr Matt Bradley:
"The team at Arttra have shown what can be done in a day to transform a garden in quite a bad state. They were very professional and helpful too."
Comments by Mrs Sue Bradley:
"It was like magic when I came round the back gate. Wow! I am gobsmacked! Thanks guy….."